We Believe in Equality for All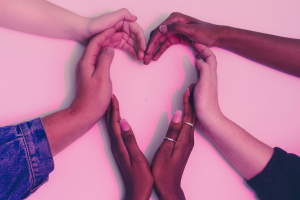 The American Board of Clinical Social Work (ABCSW) is united with the voices being raised across America who are demonstrating and demanding an end to institutionalized racism in all its forms. We are committed to uphold the dignity, human rights and freedom of all individuals without regard to their race, gender, ethnicity, nationality, sexual orientation, socio-economic status, or religious beliefs.
As Clinical Social Workers, we are united in promoting social justice expressed through, protests, Black Lives Matter and other movements across our nation and will continue to advocate for the under-represented and voiceless. We support the right to peaceful demonstrations, open dialogue, and serious discussions leading to systematic reform within all levels of our government and society.
As change agents, we are compelled to address racism, discrimination, and injustices that are inflicted on people of color in this country. Now more than ever, our nation, our communities, our academic and religious institutions, and our families need for each and every one of us to be ready to do so through honest self-reflection, study, and self-care, ensuring our connections and interventions are culturally competent, compassionate, and evidence-based.